Solid Convertible Dress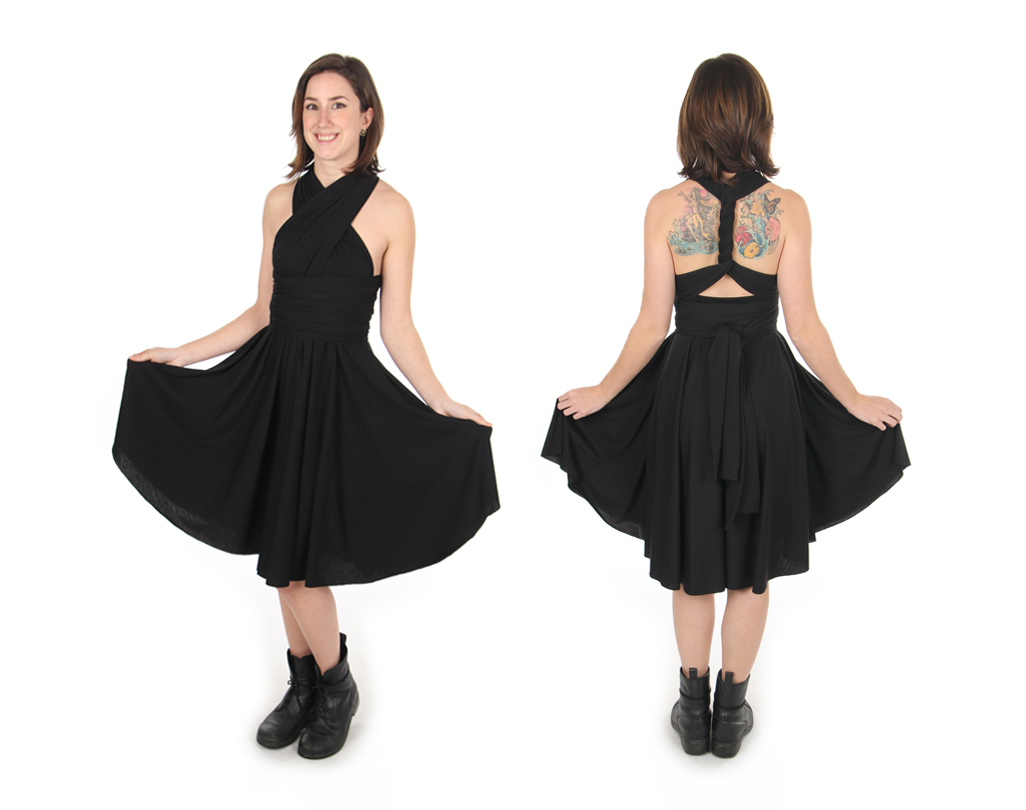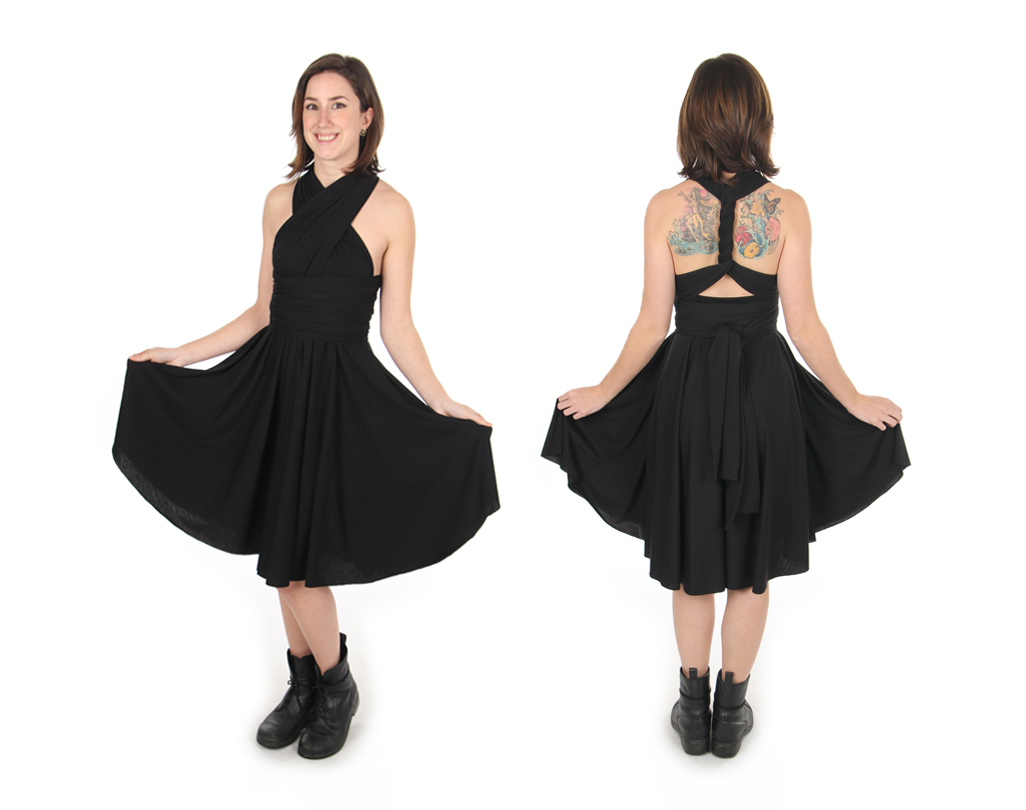 Never be boring. Always feel beautiful. Anything could happen.
<3 ALL DRESSES ARE CUSTOM MADE TO YOUR MEASUREMENTS AND HAVE POCKETS <3
Details:
Solid color convertible dress - please tell us what color you would like on your order form!

Contact for discount for 4+ bridesmaids.

No sizes! Custom made to your measurements

Made of super-soft Jersey fabric

Knee length circle skirt - also available as a handkerchief, high low, or floor length skirt.

Reversible, detachable hood can be added

Converts to be styled in 40+ ways

Can be worn to conventions, weddings, parties, work, wherever

Noncommittal cosplay that's easy to pee in (ever try using the bathroom in a catsuit or ballgown?)

DID I MENTION IT HAS POCKETS?!

These soft jersey dresses are the most versatile garment in any woman's collection! This classic convertible dress can be styled an unlimited number of ways, comes in a variety of skirt styles, and can be any color you like. If you need a perfect color match, contact danielle@littlepetal.net to send a color sample or request a swatch. As with all Little Petal garments, this dress is custom made to your measurements.
Perfect for everything from casual wear to date night to being the only bridesmaid dress your friends will actually wear again this dress has deep pockets for all of your necessities and flatters every body type!

The convertible dress: The only dress you will ever need in your wardrobe.... until you NEED another.
Check out our customer taught tutorial videos to learn how to style your dress! Here is how to tie the style in the first picture above:
For details on new custom designs, shipping, turnaround time, exact color matches, and more please visit the contact page!
Please visit the Caring For Your Dress page to see how to properly store and wash your dress, along with helpful tips on tying.
Join our Geek Girl Revolution of Feminist AF pocket enthusiasts at The Little Petal Alliance
AND PLEASE SEND PHOTOS! Seeing you in my dresses is my favorite part of what I do!
<3